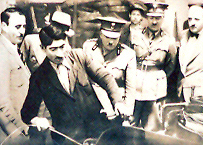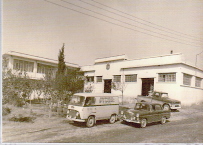 "VIOSIRMAT" TSAKIRIS D. & SONS was founded in 1980.
The founder of the initial company, Efstratios Tsakiris, was the first craftsman of wiredrawing in Greece. His technical training lies both on his versatility and to the inventiveness that distinguished him. In addition, the experience he gained in the decad of 1920 due to the Asia minor disaster he had to fled to the city of Lyon, France.
Being there he was hired in a factory of wiredrawing where he excelled in the object of wiredrawing in a masterfully way becoming enviable even by european craftsmen !
On his arrival in Greece, initially, he worked as first craftsman in a local wiredrawing factory and he began to apply everything he had learnt in France. Right afterwards the end of the II World War he founded his company in privately-owned facilities with his children. The spread of the company was too fast. The name "Tsakiris" constituted a guarantee of quality in wiredrawing products.

Decades now, particularly since 1980 the success of "D.TSAKIRIS & SONS" has been continuing by the unique henceforth partner Efstratios Tsakiris who is preserving the art he inherited and safeguarding the name and reputation of the company to the highest degree.
Nowadays, it is the oldest operation unit in wiredrawing and nail production in Greece, giving emphasis and priority not only to the quality of its products but also to the actions which must be taken for the best customer's service.
For all the above reasons we will be glad to give us the opportunity to prove to you that your preference to our products, surely, is going to bring you both profits and benefits. We are glad to establish a long term and good business relationship with you.